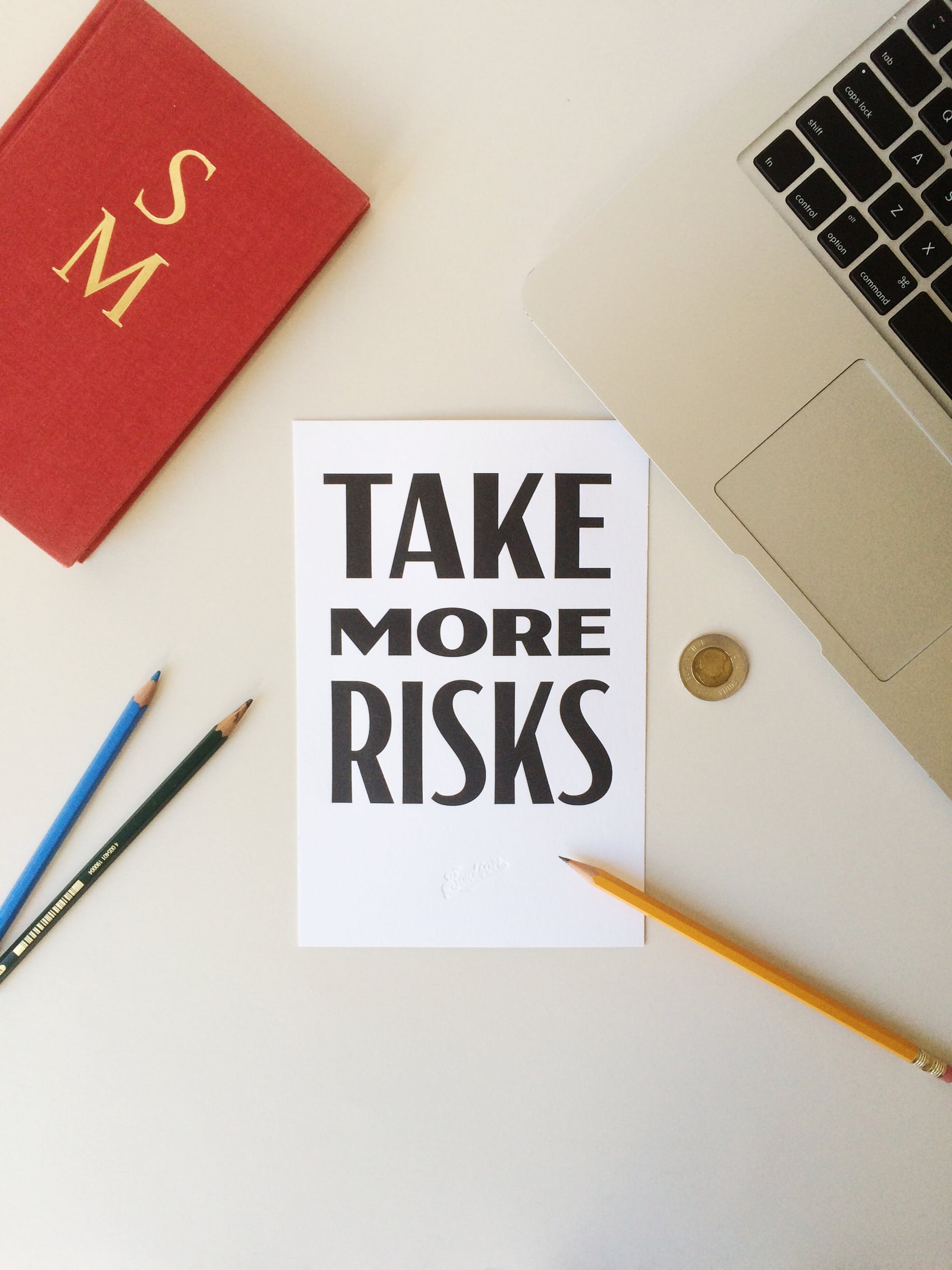 Take More Risks
Take More Risks.
It's one of our goals for 2016.
In fact, we're passionate enough about this intentional philosophy that we created a printed reminder of it to keep around the office. This impactful little mini-poster is designed to live on your desk or on your wall encouraging your adventurous side with its three short, emphatic words. It makes for a perfect gift for your mates across the room at work (or even a little office treat for yourself) that's sure to set the right tone for the New Year. The print features three of the five available widths of the Badson Type Foundry's recent type release Ermine, and is letterpressed with love here in Colorado by Banshee Press.
Jet Black ink on Cranes Lettra.
5.5" x 8.5"