This Week From the Desk
The Scintillating Work of Ryu Mieno
It's Nice That featured the work of Ryu Mieno, and it could not have come soon enough. His typographically heavy and inspired work is rich and engaging. See everything from posters to hats on his site.
Neil Summerhour of Positype has been making fonts for a long long time, and has thusly stocked up a deep catalog of retail fonts. Finally, Positype has released a new website on which to experience and buy them. The site is clean, modern, and filled with the incredible variety of type the foundry has produced over the years. Bravo, Neil!
Monocle Magazine (empire, really) has been doing it's thing for 10 years. To mark the occasion, the Media company has redesigned the print issue, recommitted itself to its radio and conference programming, and positioned itself to be a world leader in media content. Gotta love Monocle. Check out their 10th Anniversary speed review video.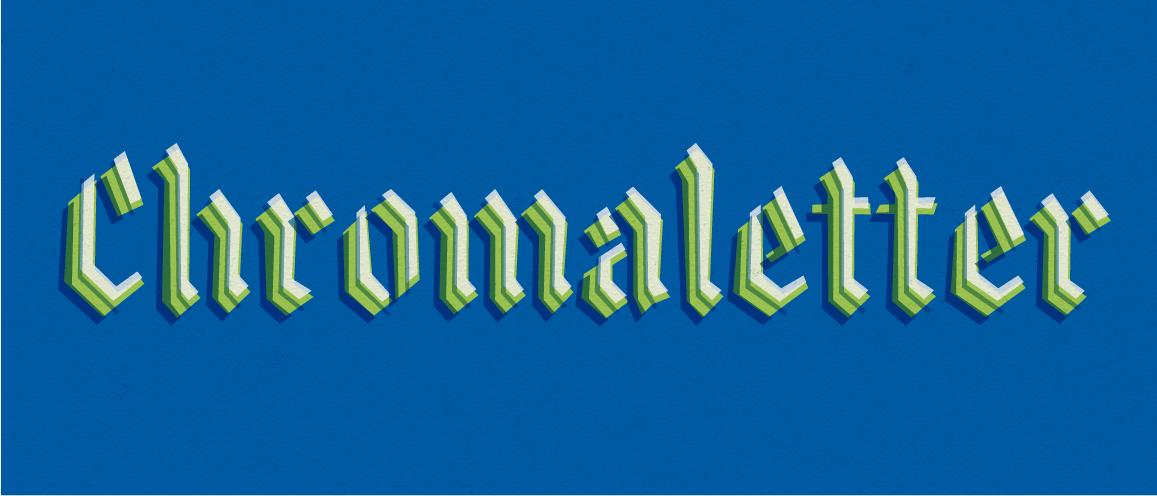 Lost Type Co-op dropped 3 new font families this week that all seem to feature corners over curves. Chromaletter by Dan Gneiding, and Muskeg and BLKLTR by recent Type@Cooper West grad Dave Bailey continue to add to the repetoire filled with personality Lost Type is becoming known for. See all the new fonts here.